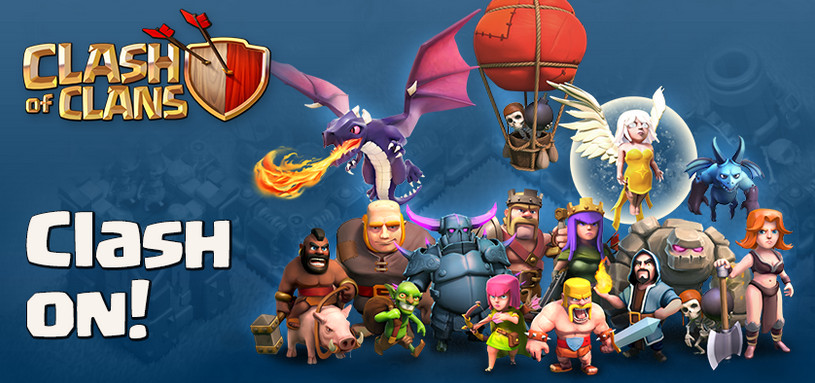 Clash of Clans adalah sebuah game Strategi di mana pemain membangun komunitas, melatih pasukan, dan menyerang pemain lain untuk mendapatkan emas, trophy,elixir dan dark elixir, membangun pertahanan yang melindungi pemain dari serangan pemain lain, dan untuk melatih serta meningkatkan kemampuan maupun jumlah pasukan. Permainan ini juga dilengkapi kampanye pseudo di mana pemain harus menyerang serangkaian benteng desa milik goblin.
Clash of Clans adalah permainan video game strategi freemium pada perangkat bergerak yang dikembangkan oleh Supercell, Sebuah perusahaan video game yang berbasis di Helsinki, Finlandia.

Permainan ini dirilis untuk platform iOS pada 2 Agustus 2012. Untuk Android, peluncuran awal dilakukan di Kanada dan Finlandia pada 30 September 2013. Pada 7 Oktober 2013, permainan ini dirilis secara Internasional di Google Play.
Anda main game COC ini? tidak ada salahnya kenakan kaos Clash Of Clans terbaru di bawah ini sambil bermain game tersebut 🙂


(Visited 96 times, 1 visits today)